Comprehensive & Personalized Dental Care
Re-imagining the dental experience
and setting a new standard for patient care
View Our Services
Convenient and
Modern Dental Care
Bright Smiles Dental serves to provide our industry-best dental care without delay. Utilizing cutting-edge technologies like Teledentistry and Curbside Check-in, we ensure that all your needs are addressed without putting our patient's personal safety at risk.
Book Now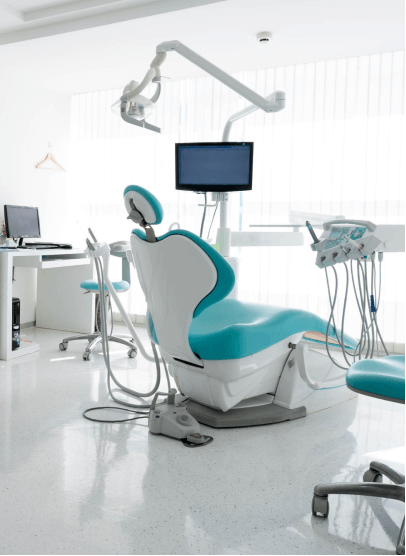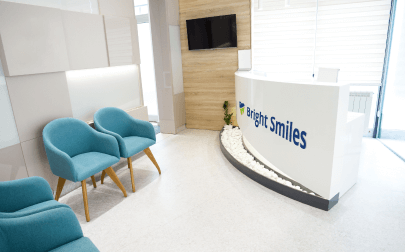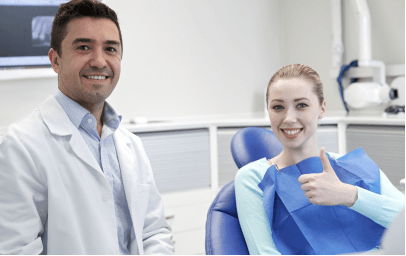 Safety first
Regular health checks, sanitization and provision of PPE, etc.
Insurance accepted
We accept major insurers like Delta Dental, Aetna, and Cigna.
Membership Plans
For uninsured patients, we offer in-house membership plans.
Curbside Check-in
No more waiting in lobbies or common areas.

Now offering Optic White Professional,

ask our dental professionals during your visit

Achieve whiter & brighter teeth with Colgate's new Optic White Professional system, available at our office. Quickly achieve a beautiful white smile and lighten any discolorations on your teeth.

Learn More
Our Clinical Services
We're proud to offer high-tech, high-touch dental care that will maximize your comfort and provide minimally invasive treatments with amazing results. Take a detailed look at our services below.
Our hygienist will guide you through the processes and determine the one best suited to your needs.
We offer a wide array of general dental services and procedures like fillings, crowns, bridges etc.
Our cosmetic dentists specialize in creating a treatment plan just for you to help you achieve the smile of your dreams.
With the latest technology, X-rays can now be viewed and enhanced at the dental chair for better diagnosis.
We offer several treatments in dental implants, crowns, bridges, dentures and temporomandibular disorders.
Surgical procedures for wisdom teeth, tooth loss, dental implants, dentofacial deformities, sinus lift etc.
A Top Rated Clinical Team
Improving the overall health of our patients is our main goal. Each doctor at Bright Smiles offer expert knowledge in their specialized goal giving you the best care possible.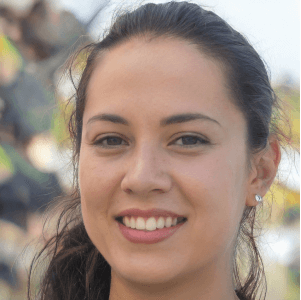 Amy Williford, DMD
Oral Surgeon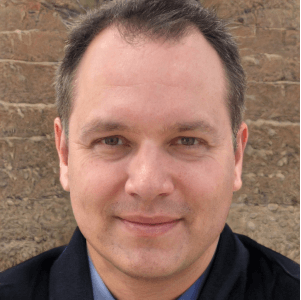 Cody Mast, DDS
General Dentist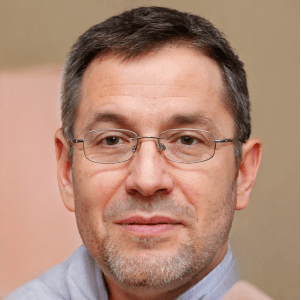 David Jones , III, DMD
Periodontist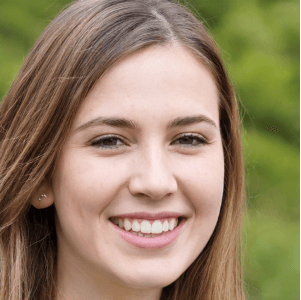 Tami Rushing, DMD
General Dentist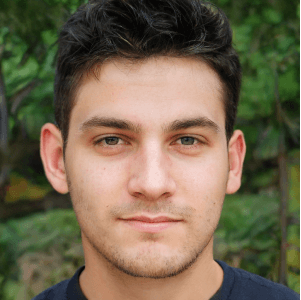 William Joseph, DDS
General Dentist
New Patients
From the moment you step into our dental office, our team goes all-out to help you feel more comfortable. Even on the first visit, we like to greet our patients by name and make sure each of their personal needs are acknowledged.
During your visit, we'll listen to your health concerns and goals, answer any questions, and explain all your options. You'll love our friendly, relaxing environment, personable approach, and high-tech, minimally invasive techniques.
Resources
Thank you for choosing Bright Smiles. We have a list of resources for you to utilize and learn about the services that we can offer you. Click the icons below to access our resources.
Insurance & Finance
Learn about insurance and forms of payment we accept.
Policies
Learn more about our Privacy and Security Policy
Forms
View new patient & orthodontic treatment forms
Patient Stories
We have professionalized the art of bringing back smiles and it seems our patients can't stop talking about it.
Even though I can feel anxious about going to the dentist, Bright Smiles staff makes it enjoyable and more comfortable.

James Snow
The entire team has made me comfortable about going to the dentist again. What you do for your patients is inspiring.

Jordan Jefferson
Fantastic team and enriching experience. Clean, efficient and wonderful staff. Made me feel right at home.

Alicia Moniker
Care at Bright Smiles isn't just painless, it's a pleasure.